Security Posts Stockport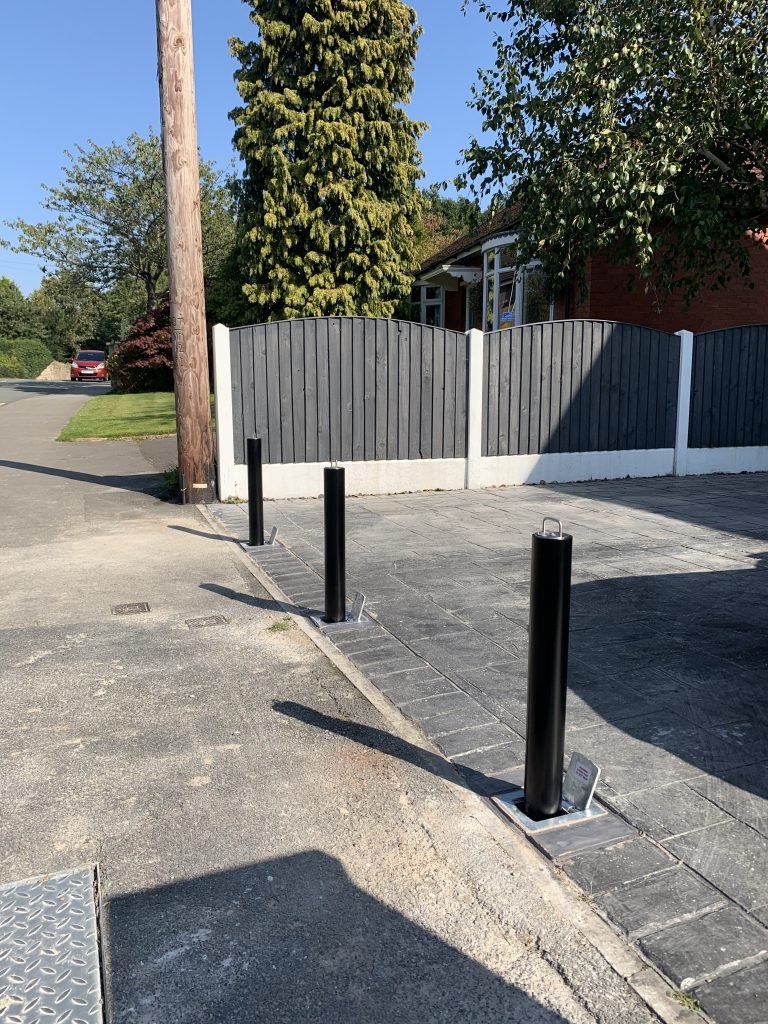 JP Locksmiths and Home Security
Call Jon
07736 066 063
Are you interested in installing security posts Stockport?
Call JP Locksmiths, we supply and install telescopic security posts in Stockport at competitive prices.
For further details and pricing go to our Autolok Page.
Whether you call them a Telescopic post, parking post, bollard, security post, or driveway post, whichever name you choose, they do a great job.
How secure is your car even when it's on your own drive at home? Fitting a Driveway security posts, will make the difference, and help protect your car from a car thief. Much cheaper than installing gates, and they take up much
Driveways come in a variety of different surfaces, we will discuss all the options with you and always try to leave your drive, as good as we found it.
Security Posts Stockport Installation
This is a picture of a telescopic security posts Stockport fitted by jp locksmiths.
Call us for a quote today. Or go to our Autolok Page for full pricing and details.
A parking post gives peace of mind and great value for money.
Security Posts Stockport Solutions.
Do you live in an apartment in Stockport?
Are you fed up of coming home from work, only to discover your allotted parking spot has been taken up by a neighbour or visitor? Installing a post will resolve the problem with out any fuss. Are you a small business owner, who just wants to park in your own parking bay at your shop or office? An inexpensive fold down parking post will keep your parking bay free, for when you arrive and need it.
Our preferred parking post partners are Rampost and Autolok. Built from Zinc plated steel, they are weather resistant, durable, and serviceable.
The robust telescopic posts, come in a variety of sizes. The domestic posts start at 550mm tall and drop into sleeve that is anchored in concrete. Our post partners also offer Static, fold down and removable posts, so whatever your need or circumstances, JP Locksmiths have it covered.
For further details and pricing of our Security Posts Stockport please visit our Autolok Page.
Click on this link to view the areas we serve.
For impartial advice on crime prevention in your home visit the Metropolitan Police website.
Call JP Locksmiths to discuss how you can benefit from installing a Security Posts Stockport on your drive at home.